About Us
About Our Firm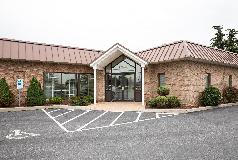 Hershey Advisors, P.C. is a certified public accounting firm located in Ephrata, Lancaster County, Pennsylvania. With more than forty years of experience, our firm provides services to Lancaster, Lebanon, York, and Chester County areas of Pennsylvania. We currently employ a professional and support staff of 10.
In addition to traditional accounting, auditing, and tax services, we provide business consulting, and computer and accounting software planning, installation, and support. As a firm, Hershey Advisors, P.C. takes pride in our team approach to meeting the needs of our diverse clientele. This teamwork approach allows us to combine our unique perspectives, skills, and diverse backgrounds to create innovative solutions to your most complex personal and business issues.
Let us know how we may help you. Call us to schedule a no obligation appointment to review your personal or business issues.
Our Mission
Our mission is to help clients maintain financial viability in the present, while taking a proactive approach to achieve future goals. This requires open communication to reach an understanding of our clients' needs through research and sound analysis. Hershey Advisors, P.C. is dedicated to meeting these goals with high standards of excellence and professionalism. We have been a staple of the area's business community for years, and pride ourselves on the level of esteem we have earned.
Our dedication to hard work has earned the respect of the business and financial community in and around the area. We believe this to be a direct derivative of our talent and responsiveness to our client base. Whether you are a current or prospective client, rest assured that individuals and businesses who choose Hershey Advisors, P.C. receive competent and timely advice.
Our Team